The Story of a Legend Industrialist Partex Group Chairman M. A. Hashem
M. A. Hashem a man known for his far sighted thinking and deep rooted mind set to develop the trade and commerce in Bangladesh was the chairman of Partex Group, one of the leading and diversified business conglomerates of Bangladesh.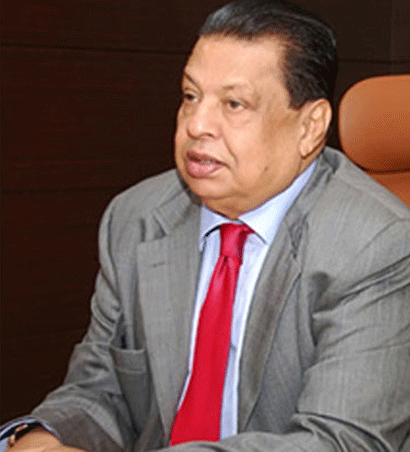 M A Hashem was born in 1943 in Noakhali's Begumganj and started his career with tobacco trading business in the early 70s and established M/S. Hashem Corporation (Pvt) Ltd with its headquarters in Chittagong. After independence he got involved in the import of iron, steel, cement, sugar, rice, spices, wheat, salt, milk and other essential commodities. In 1982, he signed up for manufacturing import substitute products and started manufacturing particle boards.
Today, Partex has been successful in putting its footsteps in the manufacturing as well as service sectors starting from boards, furniture, plastics, paper, cotton, yarn, jute, real estate, textile, shipping, agro, garments, aeromarine logistics to food and beverages. He introduced the concept of mineral water to the people of this country through 'MUM' a popular mineral water brand produced by Partex Group.
A true visionary who for the love of his country believed in diversification had taken Partex to its epitome of success through his market-friendly corporate strategy, coupled with a time befitting management structure creating a legacy that had spanned for over six decades.
M A Hashem an eminent personality and a legendary name in the corporate world of Bangladesh breathed his last on the 24th of December 2020 leaving behind the country men with an irreparable loss. This noted entrepreneur left behind his wife Sultana Hashem, five sons — Aziz Al Kaiser Tito, Aziz Al Mahmud, Aziz Al Masud, Rubel Aziz and Showkat Aziz Russell who themselves are also remarkable entrepreneurs.
M A Hashem will always remain in the hearts of people as a dynamic, brave and patriotic business leader who only dreamt about the development and progress of this country and the countrymen. His absence will remain as a void that can never be compensated.