About Us
Bangladesh Pulp & Paper stands as the leading Bi-Monthly Magazine devoted exclusively to the dynamic and evolving world of the pulp, paper, and allied industries within Bangladesh. Our publication is dedicated to providing an in-depth, accurate, and comprehensive understanding of the diverse landscape of the country's paper sectors.
At Bangladesh Pulp & Paper, our commitment is to offer readers an intricate portrayal of the various facets within the paper industry. We pride ourselves on delivering precise insights into the spectrum of paper industries across Bangladesh, encompassing nuanced details on production, innovation, quality assessment, and crucial management procedures essential for the industry's advancement.
Our magazine is a repository of knowledge and expertise, delving deep into the scientific nuances and advancements in pulp, paper, and associated fields. Each issue contains meticulously curated scientific articles, penned by industry experts and scholars, addressing the most pressing challenges and advancements within the sector.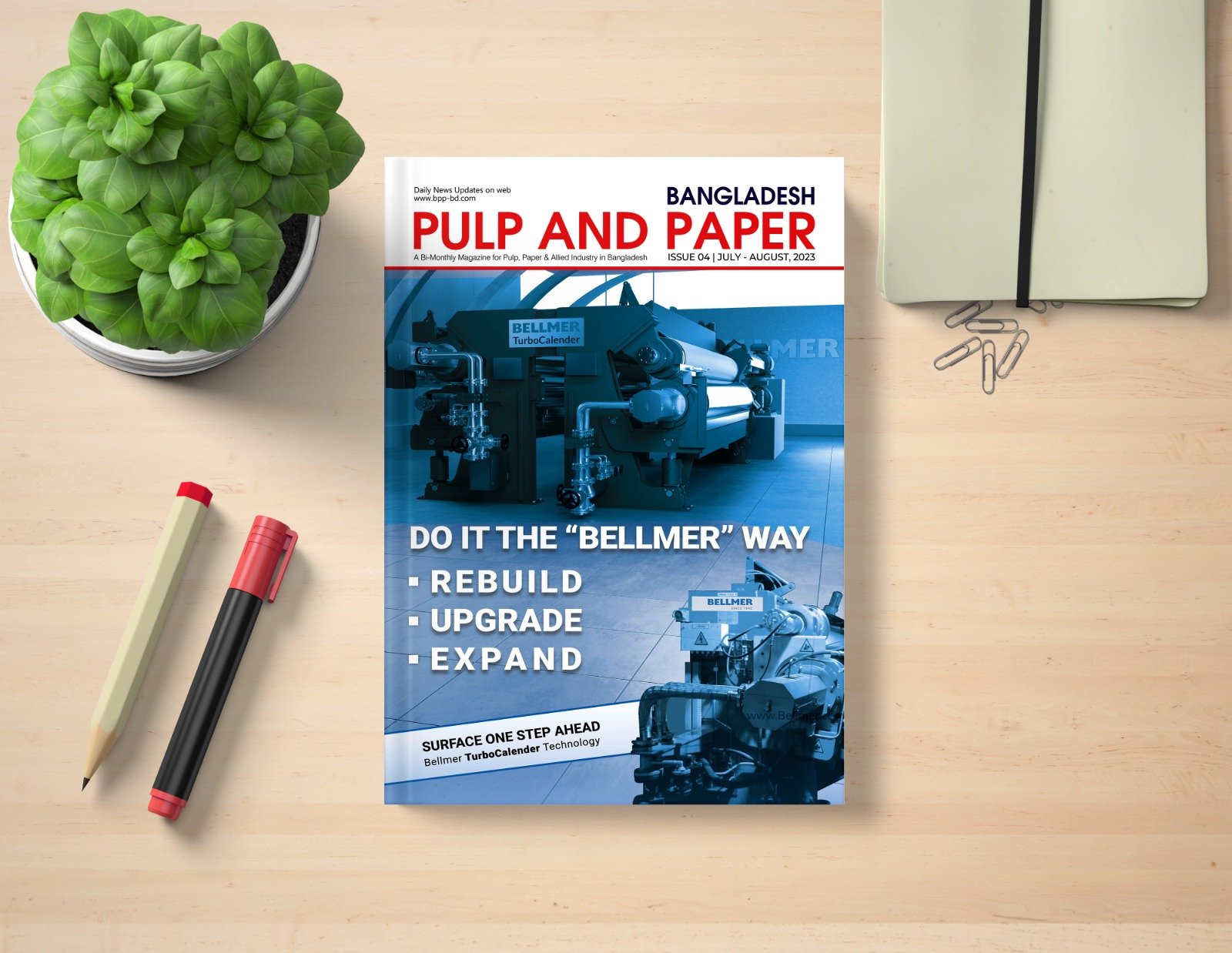 We place a special emphasis on the dissemination of accurate knowledge in organizational management and paper production. Our aim is to serve as an indispensable resource, providing industry stakeholders—ranging from industry owners, CEOs, researchers, manufacturers, and more—a comprehensive understanding of the industry's landscape.
As the preeminent platform for the exchange of industry knowledge, our publication has witnessed an exponential increase in demand. We proudly boast a readership base that extends to millions, consisting of dedicated professionals and enthusiasts deeply entrenched in the pulp, paper, and allied industries.
The core demographic of our readership includes individuals involved in various capacities within the industry, fostering a community where information, innovation, and progress thrive. Bangladesh Pulp & Paper serves as the vital link connecting these industry enthusiasts, empowering them with the latest advancements, trends, and insights.
With an unwavering dedication to authenticity and relevance, we continue to evolve our content, ensuring that our readers receive cutting-edge information necessary for their growth and success within the thriving paper industry in Bangladesh.
Join us on this journey as we navigate the ever-evolving landscape of the pulp, paper, and allied industries, empowering our readers with knowledge that propels progress and innovation. Bangladesh Pulp & Paper remains steadfast in its mission to be the beacon of information, inspiration, and advancement in the realm of paper-based enterprises.