I worked to take the company public and I'm aiming to grow larger in the paper industry as a public limited company : Safwan Sobhan
One may think the paper industry is a dying sector but in Bangladesh, the consumption of paper is increasing each day. Bashundhara Paper Mills Limited (BPML) produces 24 different types of paper and CEO and Managing Director Safwan Sobhan says that he only sees more opportunity in the future.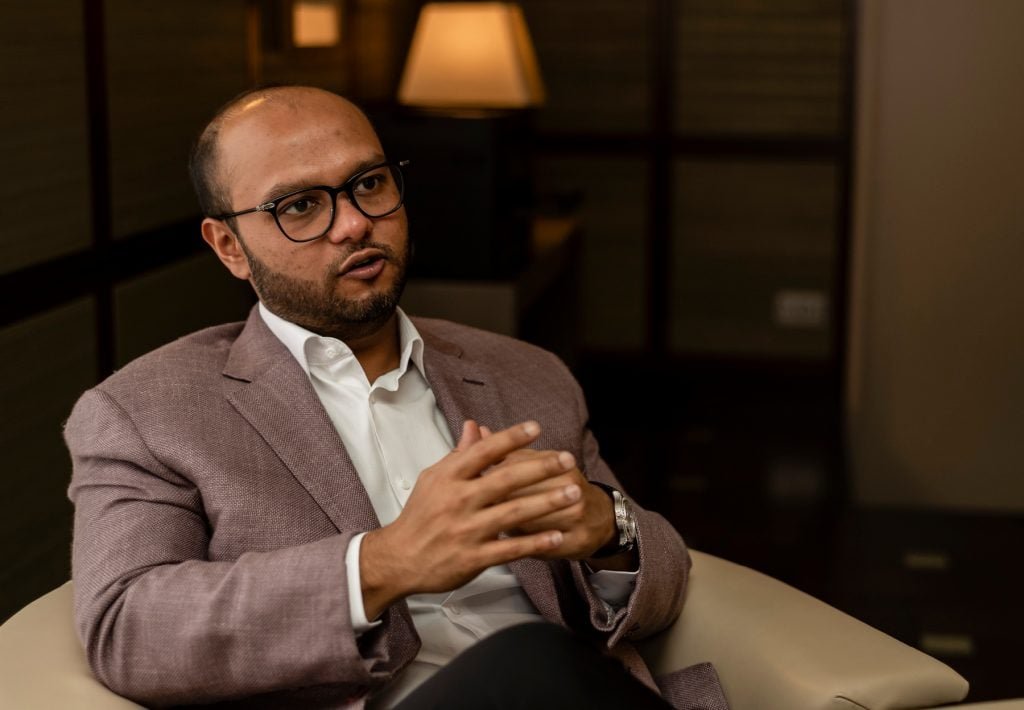 "The company's current plan for growth is sustainable production and manufacturing, as well as efficient production and positioning ourselves in strategic sales," he says.
BPML falls under the Bashundhara Group, one of Bangladesh's largest industrial conglomerates. The country is a fast-growing market, and Bashundhara offers a diversified product range of paper, tissue and hygiene products, such as specialty paper and exercise books, facial and toilet tissues, paper napkins, paper towels, baby diapers, sanitary napkins, feeding bottles and more.
According to its website, Bashundhara Paper is "the only trusted source of the volume paper needs of the Bangladesh Government, while keeping up the pace of exporting to over 25 different global destinations". The company prioritises eco-friendly initiatives at the plant sites by adopting "modern technology and process innovations", known as Effluent Treatment Plants.
At the Bashundhara Paper Annual Dealer Conference 2019, Bashundhara Group Chairman Ahmed Akbar Sobhan gave attendees some insight into the culture and focus of the company.
"We believe that the people working with Bashundhara Group are members of our family," he said. "Our family bonding is the main inspiration behind this massive progress of our business, which began in 1987.
"We have achieved trust and love from consumers through maintaining the utmost quality of our products," Ahmed added. "We started our tissue business producing only one tonne a day. Today, this production has exceeded 200 tonnes.
"From my childhood, I used to see the piles of wasted paper in Old Dhaka. At that time, businessmen had to wait two to three months to purchase a tonne of paper from Khulna Newsprint Mill or Karnaphuli Paper Mills. This crisis inspired me to set up a paper mill. Today, we have 13 machines in our factories. The number will increase in the future."
When Safwan joined the company in 2009, he saw it as an opportunity to work in a family business where he could help grow the company for the people of Bangladesh.
"I worked to take the company public and I'm aiming to grow larger in the paper industry as a public limited company," he says. Safwan has also introduced three new machines to the company's manufacturing centre.
The greatest challenge Safwan and his team face is handling the supply chain. "Keeping our goods more than 90 days as inventory management is a challenge because, in this industry, it requires manpower," he explains.
"Talent management is also a difficult challenge. We are focusing on cutting down the cost of raw materials, chemicals and power consumption. The company helps me to understand how to solve problems with international and national trade when I procure raw materials. Rather than having our raw materials brought in by containers, we've decided to do bulk shipping. This has helped us reduce the consumption of our inventory enormously."
Safwan believes in a team effort, and that being the CEO and Managing Director of the company is not a one-person show. "I believe in teamwork and the values we call SPIRIT, which stands for supportive, passionate, integrity, responsibility, ingenuity and togetherness," he explains.
"I believe in teamwork."
Safwan says he has always valued long-term relationships. "We have an MOQ system – minimum order quantity," he explains. "And I have longstanding partnerships with all my suppliers. Long-term partnerships are always valuable assets. We conduct training sessions on operational excellence, production, chemical and mechanical usage, and on the optimisation of every mechanical, electrical and chemical aspect."
BPML runs through an ERP solution (SAP). The technology enables the company to combine best practice across all parts of the organisation and thus deliver the highest value to all stakeholders.
To keep up quality standards, the company also conducts regular audits, and customer satisfaction is researched in-house and through independent agencies. This informs the company on changing customer preferences and helps it to develop products to stay well ahead of the curve.
"We are ahead of the competition because we have an excellent R&D team."
"We are ahead of the competition because we have an excellent R&D team," Safwan says. "We've been in the industry for more than 20 years and we are the ones setting the product trends. We've introduced a lot of new products to the industry, such as tissues. India, our neighbouring country, has also started the distribution of tissues under the Bashundhara brand."
News Source : www.theceomagazine.com
Words – Ashton Kobler
Images – Azeezur Rahman Khan