Special Issue Alert: Engage Your Audience with Bangladesh Pulp & Paper Magazine!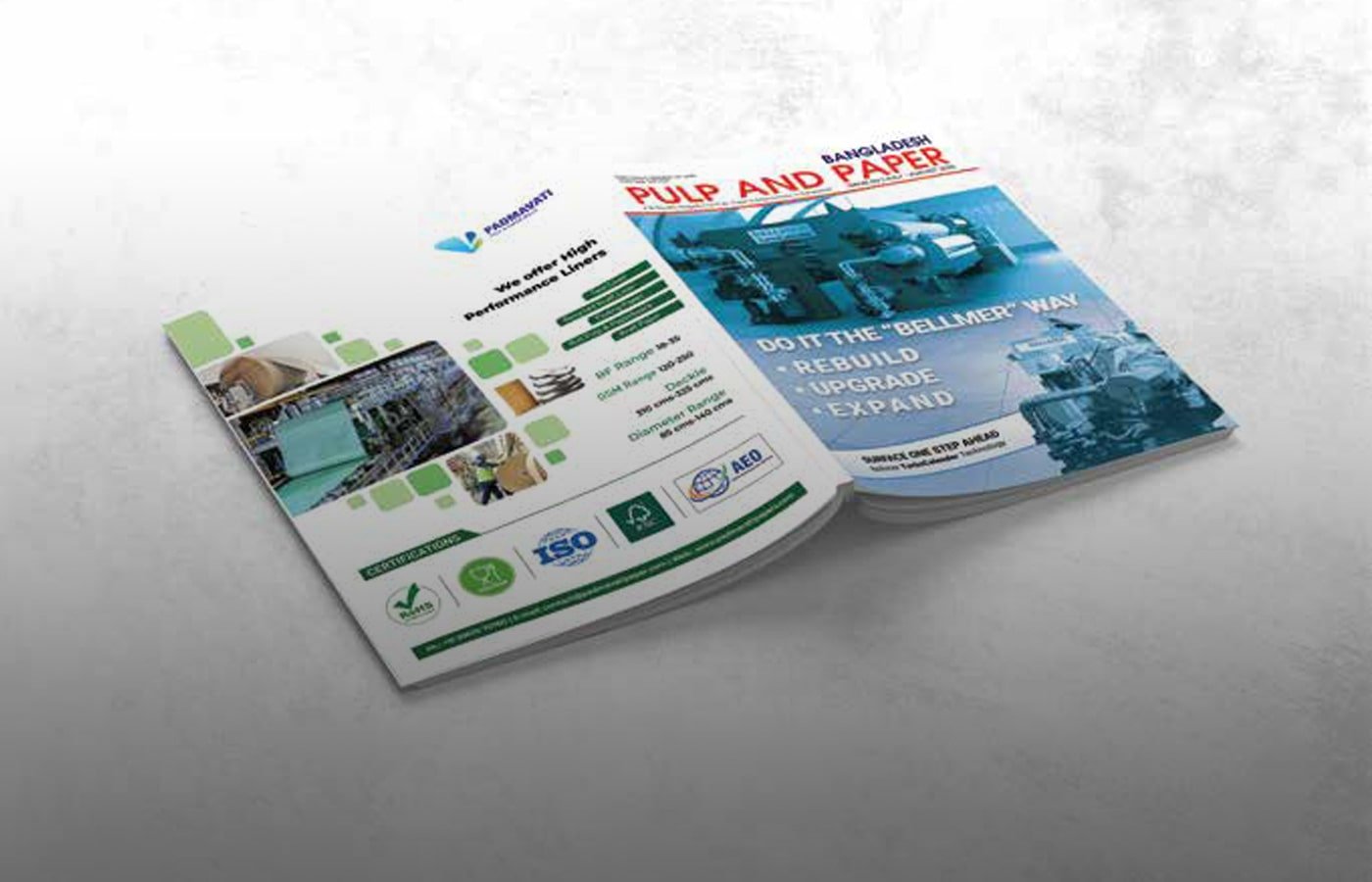 Attention all Industry Leaders, CEOs, Manufacturers, and Innovators in the Pulp, Paper, and Allied Industries!
As Bangladesh's premier Bi-Monthly Magazine dedicated to the pulp, paper, and affiliated sectors, Bangladesh Pulp & Paper Magazine has been the cornerstone of accurate, insightful, and comprehensive coverage of the industry. With our upcoming Special Issue in January-February 2024, we are thrilled to present a dedicated focus on the biggest exhibition in Bangladesh's paper industry – Papertech Expo 2024.
This special edition aims to encapsulate the vibrancy and innovation that Papertech Expo 2024 promises, making it an invaluable platform for industry players to not only witness the latest advancements but to actively engage and position their brand to a global audience.
Why Advertise in our Special Issue?
Targeted Audience: With millions of dedicated readers comprising industry owners, CEOs, researchers, manufacturers, and more, your message reaches the right eyes and minds.
Industry Influence: Your advertisement in this special edition secures your position as an influential voice within the industry, attracting attention from potential partners, investors, and clients.
Showcase Your Offerings: It's an ideal opportunity to highlight your products, services, and technological advancements to a captivated audience eager to explore the latest in the paper industry.
Visibility: By choosing our magazine, your advertisement gains visibility not only in print but also in our digital version, reaching a broader spectrum of readers.
Association with Excellence: Be part of an issue known for its quality content, scientific articles, and reliable industry insights, establishing your brand as a leader in the field.
Secure Your Advertisement Space Now!
Do not miss the chance to be prominently featured in a publication that is at the forefront of driving industry knowledge and progress. Maximize your exposure, showcase your innovations, and expand your business reach by placing your advertisements in this exclusive edition.
Contact our advertising team now to book your space and maximize your brand's visibility in our highly anticipated Special Issue focusing on Papertech Expo 2024. Let's work together to shape the future of the paper industry in Bangladesh!
For advertising inquiries, please reach out to
Email: magazinebpp@gmail.com
Call Now: +88 01730717348
Join us in this venture to connect, engage, and lead the industry towards a future of limitless possibilities!